Christmas Story Play / Рождественская Постановка
Рождественская постановка будет проходить в среду 22 декабря в 18:00 для соседей нашей церкви и в четверг 23 декабря в 18:00 для наших детей с вручением рождественских подарков.
---
Bible School / Библейская Школа
Bible School has it's lessons every Monday at 7 PM in south hall. All High School students, teenagers 14-17 year old are invited. 
Уроки Библейской школы проходят каждый понедельник в 7 вечера в южном зале. Приглашаютсяя студенты старших классов, тинейджеры возрастом 14-17 лет.
Live broadcasts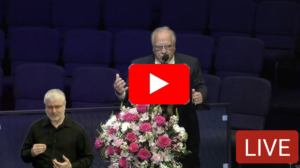 Sun – 10:00 AM and 1:00 PM, Thu – 7:00 PM, Sat – 7:00 PM  PST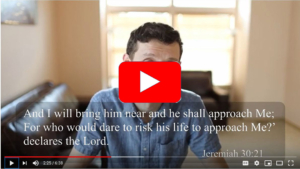 Tuesdays – 7:30 PM PST, USA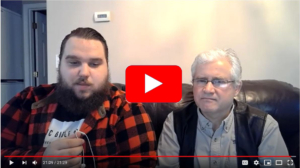 Thursdays – 7:00 PM PST, USA

---
---
In memory of our Bishop Peter Sayenko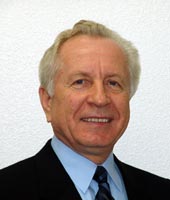 «Поминайте наставников ваших, которые проповедовали вам слово Божие и, взирая на кончину их жизни, подражайте вере их.» (Евр. 13:7)
Совет служителей и Церковь Slavic Christian Center выражает глубокое соболезнование родным, близким и всему братству штата Вашингтон, всем служителям Церкви Господа Иисуса Христа в связи со смертью нашего любимого пастыря, верного друга и наставника, епископа Саенко Петра Моисеевича. Мы переживаем утрату искренне любящего Бога и миролюбивого епископа в наших рядах.
В наших сердцах навсегда останется образ нашего брата, неутомимого труженика верного своему призванию в служении Господу и Церкви Его, во имя Иисуса Христа твёрдо подвязавшегося за веру, однажды преданную святым. Церковь Христова была для него дорогой семьёй, которую он горячо любил, и память о нём навсегда останется в сердцах народа Божьего.
Да утешит Господь в печали и скорби о нашем брате и даст нам живую надежду на встречу в обителях Господа Иисуса Христа. Да поможет нам Бог продолжить дело, которое с усердием и преданностью совершал Епископ П.М. Саенко.
«Праведник умирает, и никто не принимает этого к сердцу; и мужи благочестивые восхищаются от земли, и никто не помыслит, что праведник восхищается от зла.» (Ис. 57:1)
Совет служителей
Славянского Христианского Центра
г. Такома
---
A message to the church, March 18, 2020 English transcript
Beloved church, dear brothers and sisters, young people, young men and ladies, our dear children, and everyone who has attended the church services at Slavic Christian Center, we greet you sincerely, in your homes, in your apartments, everyone who is traveling, peace be unto you.
Today I have a special message to all of you. Together with you, I would like to remember those times when we could freely attend our church services. But unexpectedly to us, many things changed due to this calamity that came to this whole world: this horrible Coronavirus.
So, taking care of people, the government of our State, with a purpose of limiting the spreading of the virus, the government instituted some limits on the gathering, and this proclamation applies to the Church as well. Therefore, for this time being, all these limitations, will affect the church service schedule and temporarily the church services will be canceled.
Taking care of the people of God for this time when we are limited for gatherings, we would like to switch to a different format for our services. Our services will be broadcasted through online format. Here is the schedule I would like to suggest:
• On Tuesdays we have youth services starting 7:30 pm
• On Thursdays we will have our prayer services starting 7:00 pm
• On Saturdays, as usual, we will have our services starting 7:00 pm
• On Sundays, we will have two services
• Our morning service starts at 10:00 am
• And our evening service starts at 6:00 pm
Brothers and sisters, the Holy Scripture teaches us something; specifically how we need to conduct ourselves at this time. We read this in the book of Ecclesiastes 7:14.
In the day of prosperity be joyful, but in the day of adversity consider: God also hath set the one over against the other to the end that man should find nothing after him.
So, in our prayers, as we sing hymns, while we listen to the sermons of our beloved brothers, my dear ones, when we are on-line we will continue being spiritually together. The group pastors, and the helpers, as long as you have an opportunity, work in the small groups.
Brothers and sisters, we cannot forget or neglect our financial offerings. And we understand the situation in which everyone is in right now where we need to take care of our families, let's not forget that we also need to take care of the Church. Therefore, our financial offerings can be done through our website. If you choose to send checks, you can send them to the church address.
Brothers and sisters, my dear ones, let's love the Lord. Let's love each other. Let's continue praying to the Lord. Let's pray to the Lord for the church. Let's pray for each other. Let's pray for our cities. Let's pray for the States and for the government and for our president.
My dear ones, the Lord is with us. The one who dwells under the protection of the Almighty, he has rest under the Almighty hand.
I would like to commit you to God's grace. May God bless you.
Due to coronavirus quarantine situation in the USA many events will be rescheduled or cancelled.
---
Watch Out, Be Careful
There are so many different words in the world, and every word has its meaning, has some kind of image and brings with itself feelings – feelings of joy, sadness, hurt, hatred, threat – this list can be continued for a long time, but in this article, I would like to talk about words "Watch out, be careful." Read more
---
Weekly Services / Служения на неделе
---
Monday / Понедельник
Morning prayer/Утренняя молитва 6:45 am
Bible Study/Разбор Слова 7:00 pm
Bible School / Библейская Школа 7:00 pm
Prayer/Ревнительная молитва 7:00 pm
Second Choir practice / Спевка 7:00 pm
Tuesday / Вторник
Youth service/Молодёжное служен. 7:30 pm
Brother's prayer/Молитва братьев 7:00 pm
Sister's service/Сестрин. служение 7:00 pm
Elder's service/Служ. престарелых 4:00 pm
Wednesday / Среда
Youth choir practice/Спевка мол. хора 7:00 pm
SBS worship practice/Спевка СБШ 7:00 pm
Elder's service/Служ. престарелых 7:00 pm
Young family serv./Служ. мол. семей 7:30 pm
Thursday / Четверг
Prayer in pastor's office / Молитва 7:00 am
Prayer in pastor's office / Молитва 12:00 pm
Prayer service/Молитвенное служение 7:00 pm
SBS Service/Служение Библейской Ш. 7:00 pm
Friday / Пятница
Main choir practice/Спевка общ. хора 7:00 pm
Prayer group/Молитвенная группа 7:00 pm
Wind orchestra practice/Дух. оркестр 7:00 pm
Saturday / Суббота
Prayer for Israel/Молитва за Израиль 10:30 pm
Evening service/Вечернее служение 7:00 pm
Junior school/Подростковая школа 7:00 pm
Sunday / Воскресенье
Morning service/Утреннее служение 10:00 am
Sunday school / Воскресная школа 10:00 am
Afternoon service / Послеобеднее служение 1:00 pm
Молдавское Служ. 2-е и 4-е воскр. месяца 5:00 pm
Russian school / Школа русского языка 6:00 pm
---
Church address
Slavic Christian Center, 2014 S 15th St, Tacoma, WA 98405
---
Contact Numbers
Andrey Ivantsov, Pastor
253-2o9-6776
Sergey Zadniprovskiy, Secretary
253-2o9-92I5
---
Emails
Administrator – administrator@slaviccenter.com
Audio/Video – audiovideo@slaviccenter.com